Linguine With Red Pepper Sauce
loof751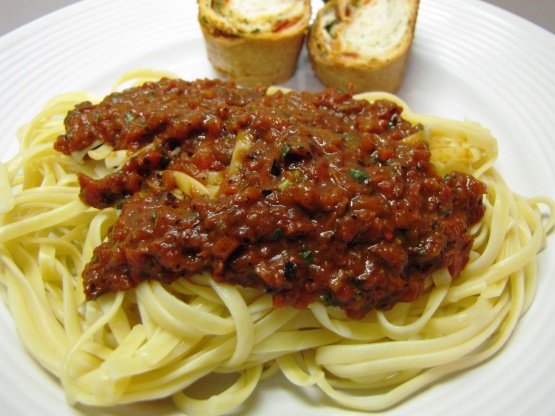 A fabulous red pepper sauce made with fresh basil and fresh red bell peppers. This pureed sauce will amaze you with its simplicity and flavor.
Coat a nonstick skillet with cooking spray; add oil. Place over medium heat until hot. Add sweet red pepper and garlic; cook, uncovered, 30 minutes, stirring occasionally. Set aside, and cool slightly.
Place pepper mixture in container of an electric blender or food processor; add chopped basil and next 3 ingredients. Cover and process until smooth, stopping once to scrape down sides.
Cook pasta according to package directions, omitting salt and fat.
To serve, top pasta with pepper sauce. Garnish with basil sprigs, if desired.