Linguine With Lemon, Garlic & Parmesan
Nimz1466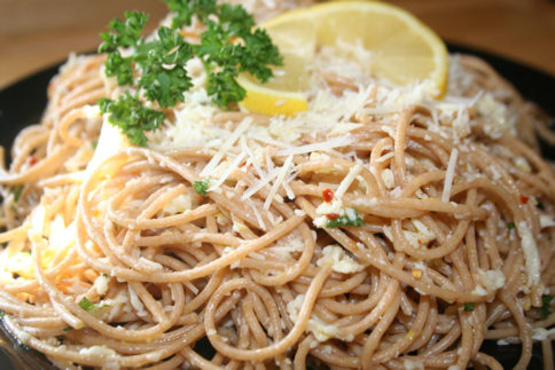 A light, fresh supper meal - choose lemons that are firm, heavy and fragrant to ensure that they're juicy.

I too have made this several times! I took the advice of the reviewers and added extra garlic. This is great as a side dish as well as a stand alone meal. I have also made lemon chicken with steamed spinach and added both to this pasta dish and it is just delicious.
Cook the linguine according to pack instructions.
Mix together the lemon zest, juice, olive oil, garlic, parmesan and parsley in a large bowl.
Drain the pasta and toss with the sauce.
Scatter over extra parsley or parmesan, if you like.