Ms B.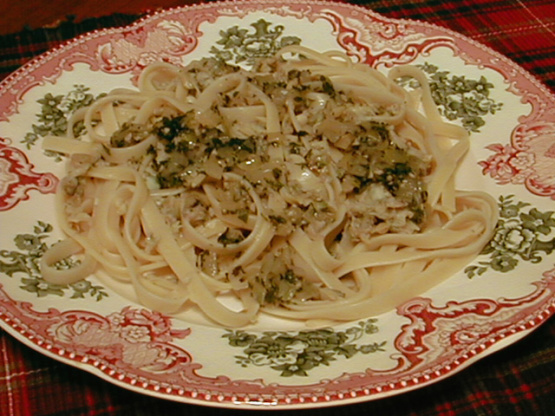 quick easy, and CHEAP! Dinner for 6 for about $5.00.

I love Linguini with Clam sauce but with tight budgets these days paying $14 for one person makes it just an occasional treat..... Until now! This is definitely a restaurant quality recipe and the only change I made was to double the olive oil and spices (but not the clams) as we like ours pretty saucy. With this recipe and Chef #369715 's Recipe #251583 we had a great meal for under $10 and in less than 30 minutes.
Heat oil in skillet over menium heat.
Add onion and chopped garlic and cook till the onion is tender.
Add clam juice to skillet and add all the seasonings.
Simmer over low for 5 minutes.
When pasta is ready, add clams, and remove from heat.
Pour sauce over drained pasta, toss together.