Linguine With Butter, Lemon and Garlic
KellyMae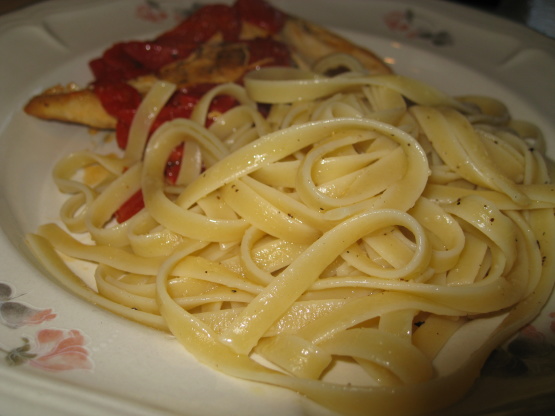 A humble, simple dish with wonderful flavors. Serve with green or spinach salad and the ever present garlic bread, ahhhh!

Best pasta I ever made! Lightly flavorful and an excellent side dish!
Cook linguine until al dente, or slightly firm to the bite.
Drain, and mix with a Tbsp.
or two of olive oil; set aside.
Heat butter in a skillet and add lemon juice and salt.
Add garlic and cook about 1 minute.
Add to hot linguine and mix.
Serve immediately, sprinkled with Parmesan if desired.