Linguica Portuguese Sausage
Prep 10 mins
Cook 20 mins

We used to eat this sausage on our holidays in Portugal. This recipe comes closest to how I remember it tasting. I do not have a smoker so the liquid smoke is a good solution. Freezes well. If I can get casings I make the sausage but as patties or burgers this is great too. No standing time included.
Directions
Combine all ingredients and mix well, if you can, leave for several hours so the flavors can develop.
Stuff into hog casings or make into patties.
You can omit the liquid smoke and smoke on home smoker until internal temperature reaches 160°.
Most Helpful
I followed your recipe and instructions, I did not deviate from them at all. Both myself and my 87 year old Portuguese Uncle , who is from Fall River , Mass ( both his parents where born in Sao Miguel , the Azores) and we tasted no hint of Liguisa? It tasted more like a basic breakfast sausage , minus the sage with more garlic. Could you review your recipe and see if maybe you left something out? And if to you this is genuine Portuguese Linguisa, I would have to just strongly disagree. We took such pains to follow it exact, and the other reviewers seemed to have got what they wanted, I'm just baffled.

Excellent! The spicing results in a very flavorful but not overly peppery sausage. I trimmed the butt very well--so my sausage was a bit dry when grilled, but we loved the flavor. Made a terrific base for pasta sauce, too! I was a little unsure of using liquid smoke--but it isn't made of bizarre chemicals as I had feared. Thanks, Pets!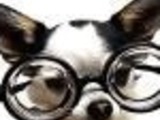 You're missing all the ingredients that give Portuguese linguicia its identity. Sherry, cloves, cinnamon, coriander and alspice.