Lainey39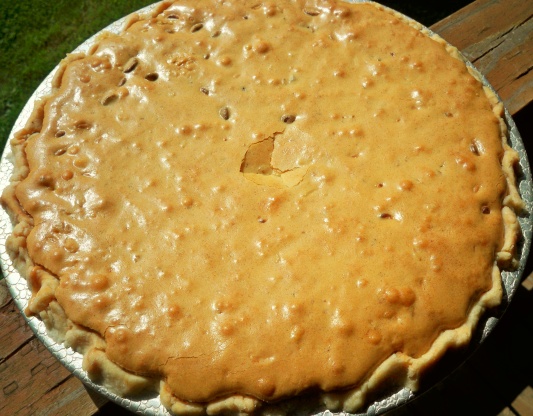 I checked the recipes and didn't see one made exactly like this, so I am posting it. Rich and SCRUMPTOUS is what this is! My FAVORITE all time dessert! Just like a huge piece of DECADENT chocolate loaded with nuts and crust... Or your FAVORITE Chocolate Chip Cookie magnified... You choose what sounds better to you!!! I make this yearly per request for my niece for her birthday pie right after Christmas, as it is her FAVORITE as well... Before serving we always microwave each slice of pie for 1-2 mins. to warm the pie well, and then put a HUGE scoop of French Vanilla ice cream on top. It doesn't get any better than this :) This recipe will have you HOOKED for LIFE!!!
Preheat oven to 325.
In a lg. bowl, beat the eggs until foamy.
Mix in flour, sugar, and brown sugar until well blended.
Blend in melted butter or margarine.
Stir in chocolate chips and nuts. Pour filling into pie shell.
Bake for 1 hour, then remove from oven, and cool for 30 minutes before cutting.