Chilli heat tempered with coconut milk is the essence of Caribbean cooking. This dish is lovely with a simple avocado and tomato salad, drizzled with vinaigrette. This could also be made with ordinary burgers, or tofu cubes. Posted for ZWT5, taken from Linda McCartneys "World Of Vegetarian Cooking".
Directions
In a large saucepan, saute the onion in the olive oil, then add the burger cubes and toss until they are lightly browned.
Then add the remaining ingredients except for the beans, and stir well.
Bring to the boil, cover and simmer for 10 minutes.
Stir in the beans and cook for a further ten minutes, until the rice is tender, adding water if necessary.
Season to taste.
Most Helpful
We really enjoyed these! I used black beans instead of the red kidney beans just because we both prefer them but otherwise made as stated. Delicious! Made for ZWT 5 :)
The is a quick and easy recipe. I did have to add around a cup of water as it became extremely thick. I also seasoned with some Smoked Paprika because I felt there was a flavour missing. I used Lentil Burgers instead of Veggie burgers and by the end of it the burgers had completely disappeared into the mix (not that this was a bad thing :) ) Thanks for a lovely recipe Karen Elizabeth! Made for ZWT5 Zingo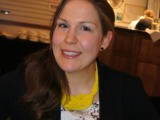 This makes a nice, quick week night meal. I used a jalapeno pepper and didn't find this hot at all I loved the creaminess imparted by the coconut milk. Also, I accidentally opened a can of black beans so used those instead of kidney beans. Made for Jammin' Java Jivers ZWT5.