2Bleu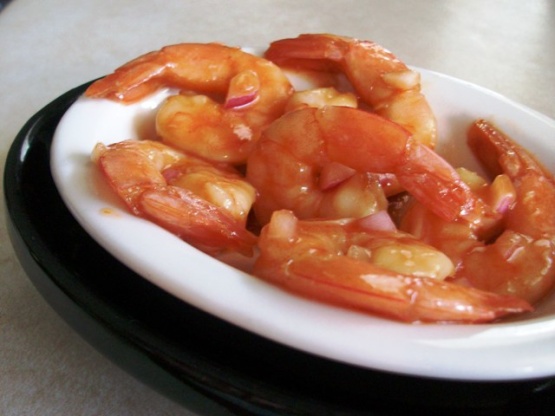 Looking for something just a little differfent to make for a lovely appetizer? Man Oh Man are these GOOD! Everyone goes nuts over these tasty little morsels! If I am making this dish just for myself, I don't drain the shrimp. I let it marinate in the sauce in the refrigerator, and take out what I want and keep the rest in the refrigerator. They never stay in the refrigerator long though. Preparation time does not include the cleaning and deveining of the shrimp.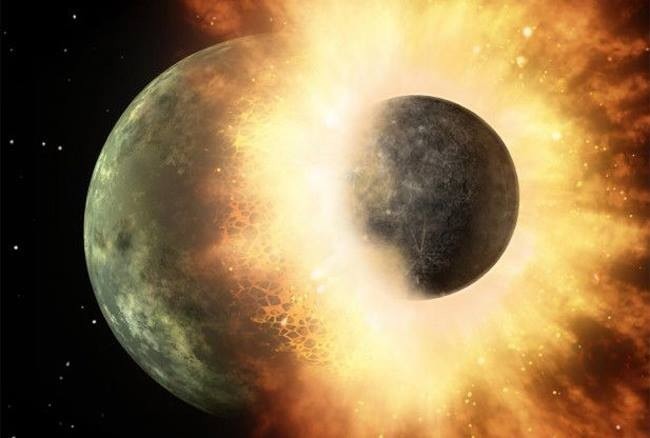 Top Review by 2Bleu
Very nice! I made a 1/4 batch for myself as an afternoon snack (dh is allergic). I made it super easy by using a Ziploc bag to toss everything in and marinade with. Based on another reviewer, I used red onion and minced it small. I think next time I will leave the onion out altogether. I would also use half the amount of vinegar next time. I did add some horseradish sauce to it for zing and that turned out really nice. Overall a great recipe and nice change from traditional cocktail sauce. It's really nice that the sauce AND the shrimp are chilled well, and marinading really brings a lot of flavor 'into' the shrimp. Thanks for a keeper recipe. :)
Mix sauce with electric mixer about 5 minutes before pouring over shrimp.
Shell and devein shrimp. Cook shrimp in water until they just turn pink, 1-2 minutes. Don't overcook.
Put cooked shrimp, raw onion slices, and Bay leaves in a container.
Pour sauce over all. Fold gently to incorporate the sauce evenly.
Cover the container, and let it remain in the refrigerator at least 24 hours. (It is not necessary, but I do stir them once or twice in the 24-hour period. It is an excuse to sample one).
Before serving, drain the sauce. Put drained shrimp in serving dish.
Sprinkle with parsley flakes, if desired.
Serve with crackers.