eabeler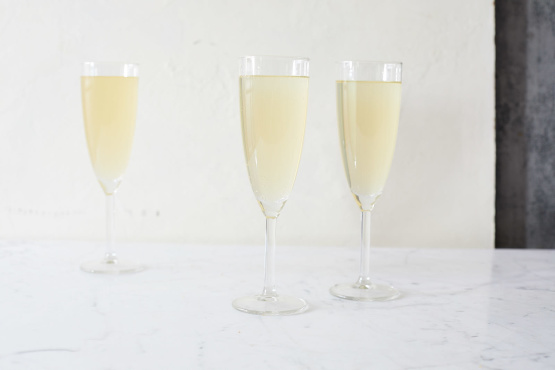 My daughter-in-law loaned me her drink book

Delicious! A new favorite for me! Thanks for the great recipe, NoraMarie.
1⁄4 ounce lime juice
1⁄2 ounce limoncello

4

ounces sparkling wine
It says chilled Champagne or sparkling wine.
There was no amount on the wine so I put 4 oz,its up to you if you want more or less.
Pour the lime and limoncello into a chilled champagne flute,then slowly top up with champagne or wine.