Kats Mom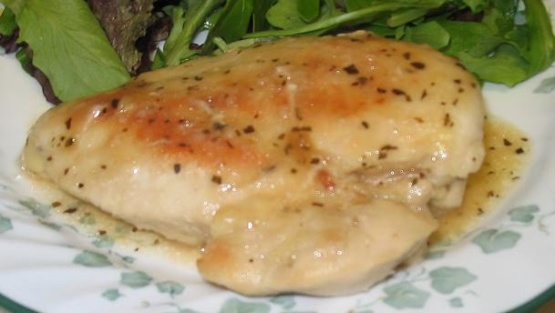 As published in the Winter 2007 edition of Raley's Something Extra magazine.

This sauce is amazing! My son loves it so much that he volunteers to make dinner! Sometimes we leave the basil out if we don't have any, but it's definitely better with the basil.
Season chicken with salt and pepper and dredge well in flour.
Melt butter in a medium skilet and add chicken. Cook over medium heat until both sides are golden brown.
Add stock. limoncello and lemon slices. Cook for 5 minutes more to thicken slightly, pressing the lemon slices with a wooden spoon to release juices.
Top with basil.