Deb C.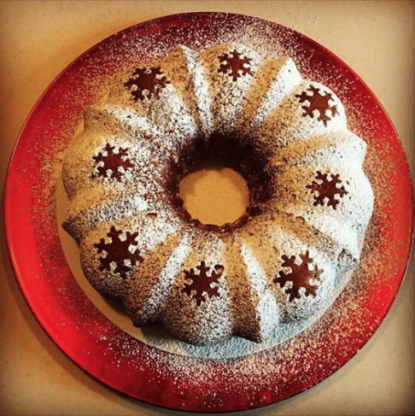 I was searching for an easy cake to use up some of my Limoncello. We love Limoncello in our family! This uses an lemon cake mix and is full of lemony taste.

GREAT RECIPE! One hint: For the glaze boil the butter, sugar, and 1/4 cup WATER together for 5 minutes, stirring constantly. Remove from heat and stir in limoncello (I use 1/2 cup :D)
Moist and delicious. I make limoncello and this recipe s t r e t c h e s a very good thing!
Preheat oven to 350°F.
Add lemon cake mix, lemon pudding mix, eggs, oil, lemon juice, Limoncello, rind and pecans to large bowl.
Mix for at least 3 minutes.
Pour into buttered and floured bundt pan.
Bake for 50-60 minutes.
Remove from oven.
Make glaze: Melt butter and add sugar.
Bring to full boil until sugar is melted.
Remove from heat and add Limoncello.
Poke holes all over cake using a skewer or fork.
Pour glaze over hot cake slowly.
Cool in pan.