Redsie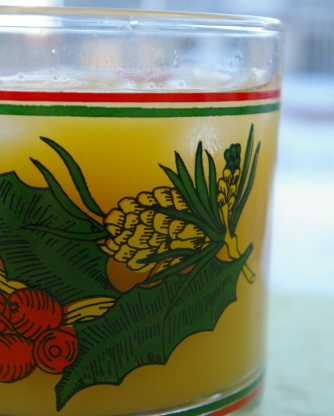 Bacardi Limon is really good and this sounded like a nice citrusy and refreshing drink. Found on a popular mix drink website.
1

fluid ounce Bacardi Limon
Sunny Delight orange drink
Using a whiskey sour glass, fill with ice.
Add one shot of the Bacardi Limon than fill the glass with Sunny Delight and serve.