SheryllJ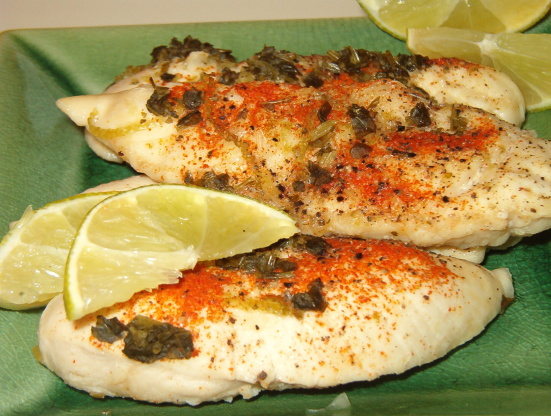 Very quick and easy. Yummy on the grill or baked.

This was very good. Had a good flavor but next time I will probably cut back to 1-2 limes. It was a little strong for me. Served with Spanish Rice and a bowl of guacamole (and chips) I mixed up from the new show on Food Network Nigella Feasts. Which I will also cut back on the lime in that next time as well. It was enjoyed by all. Thanks for the great recipe.
Sprinkle chicken with cayenne and black peppers, cilantro, and garlic to taste.
Add chopped jalapenos if desired.
Place chicken is plastic bag or food storage container with lime juice.
Marinate 30 minutes or longer, turning container or bag a few times.
Bake or grill 15-20 minutes for boneless.
Goes great with rice and salad.