Debi9400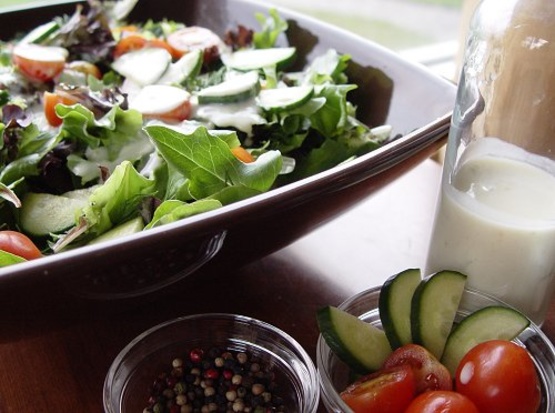 The lime in this brings the intense flavor that wakes up greens. You may spray or splash this on a salad. Adapted from Great Good Food by Julee Rosso.

The flavor of this dressing packs a wallop! I served this over a salad of lettuce, sweet onion, and radishes - we loved it. I may add some orange or grapefruit sections next time. I wasn't sure that this would work in a spritzer due to the horseradish and ground pepper so I just drizzled a bit and tossed. Yum! Thanks Sharon123. *Editing this review to include that this tastes awesome with avocados!
Place all ingredients in a bottle, put lid on and shake well to blend. You may put this in a spray bottle or just splash it on a salad.
Enjoy!