Nic2371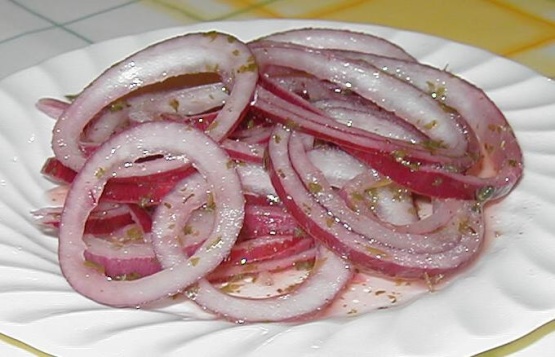 Another pickled onion recipe... so good on sandwiches. My favorite is salmon on dark bread with these pickled onions on top, which would also be a great appetizer if cut up.

I have never tried pickled onions before, but I was trying to imitate a lentil salad with kale and beet chips that I tried at Nordstrom's Bistro in Murray, Utah. Part of the salad is pickled onions. <br/><br/>These have a great flavor. If the salad works out, I'll post a recipe with all the different components. I can see these onion making a good addition to many salads and sandwiches. Thanks!
Mix all ingredients and let onion marinate at least 3 hours at room temp.
Will keep up to 4 days, covered in frig.