"lime 'n the Cumin" Lamb Loins
David04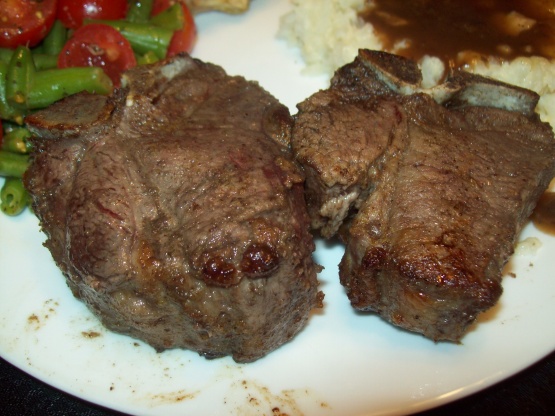 I think Lamb is one of the tastiest meats out there. This is definately a treat, and simple to make with only 4 ingredients.
Preheat Broiler.
Blend olive oil, lime juice and cumin.
Brush lime and cumin mixture on both sides of each lamb chop.
Place lamb chops on the top broiler rack.
Broil for 5-6 minutes each side.