Parsley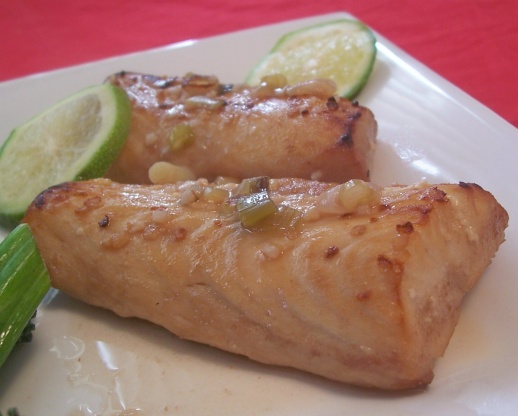 Here's another marinated steaks-on-the-grill recipe - gotta use those grilling recipes while it's warm!

This was a very good recipe. I think perhaps I will add a chopped jalapeno or something to the marinade next time as the flavor was a little subtle for me.
Combine wine, scallions, garlic, juice, brown sugar, and salt.
Bring the mixture to a boil, then simmer for 5 minutes.
Marinate steaks for 60 minutes.
Grill or broil steaks, brushing with marinade.