Lime Jalapeno Garlic Flank Steak
Peter J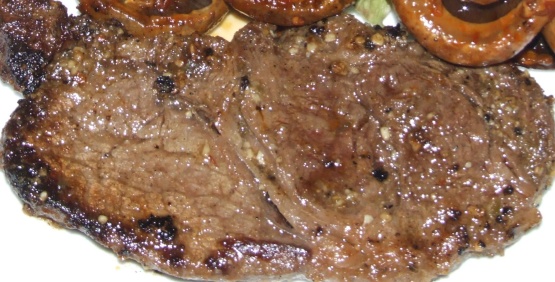 The unique flavor in this flank steak comes from jalapeño powder - a potent green powder that is literally made from fresh jalapeños! If you can't find it, try using fresh chopped jalapeños for a similar flavor. NOTE: Flank steak is meant to be cooked rare to medium-rare, and will become tough if cooked longer. Don't forget to slice across the grain of the meat. Flat Iron Steak works great with this too!
If you can't find jalapeño powder, which is more difficult to find now than it originally was, just finely mince jalapeños and proceed with the recipe. Visit www.blackradish.us for more recipes and Chef Heather Mader photos!
Mix ingredients together and pour over flank steak; marinate for 1 hour in fridge.
Remove flank steak, brushing off excess marinade and any pieces of garlic.
Grill over high heat until rare or medium rare inside, or sear over high heat in a hot nonstick skillet.
You want to make sure the heat is as high as it will go, so the steak doesn't water out and "boil" instead of sear.
The grill really works the best.
Let the meat rest for 15 minutes, slice thinly across the grain.