Lime Grilled Chicken Breast
WiGal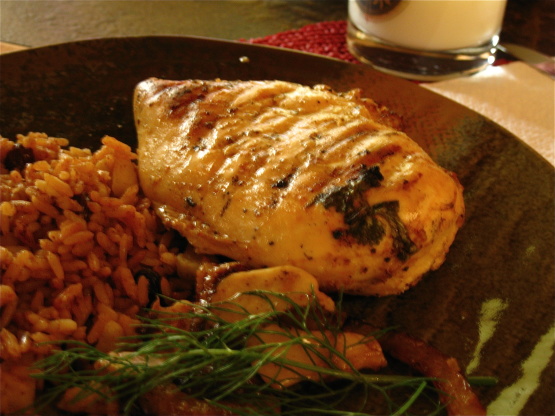 This recipe came about after months of experimenting, my husband (who usually dislikes boneless, skinless chicken) finally declared it "the one." Delicious and savory chicken breast marinated with garlic, lime and cilantro, grilled to perfection, and served over rice or salad. Healthy with a south-of-the-border flair.
Mix all ingredients except chicken in plastic bag.
Add chicken, marinate in refrigerator 4-8 hours.
Grill or broil approximately 6 minutes per side (or until juices run clear), turning and basting with marinade least twice.
Slice and serve over rice or salad.
Optional: Reserve approximately 1/4c of marinade before adding chicken, and use as salad dressing.
Side note: We love this over a green salad with avocadoes, tomatoes, grated monterrey jack cheese, and fried corn tortilla strips.