Bev I Am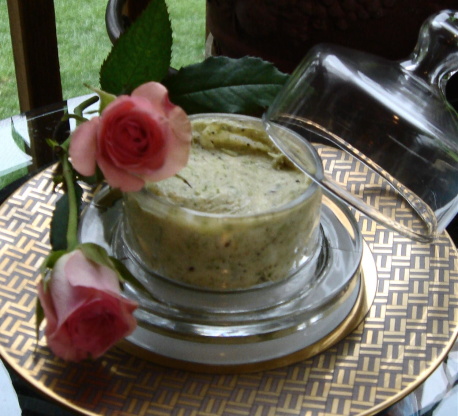 Great with fish or chicken or vegetables! Adapted from The New Basics Cookbook.
Stir all ingredients together in a small bowl until smooth. Shape into a cylinder 2 1/2" wide, and wrap in plastic wrap or foil.
Put in refrigerator until firm, about 1 hour. Enjoy!
Makes 5 tbls.