megs_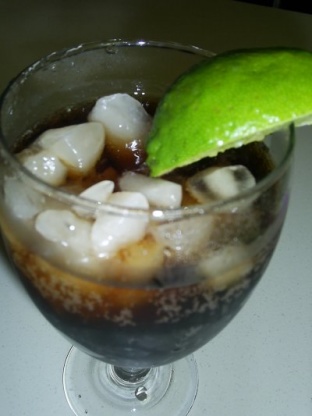 This recipe comes from "The Complete bartender" Cookbook. It's super simple, and it just puts a nice twist on to the regular cola. Make it at home instead of buying it at the store!!!
There is no other way to drink cola! When we were little, my mother would make us kids a couple of ounces of cola (as a super-special treat) and top it off with a wedge of lime...we called them Coke Cocktails. Thanks for the wonderful memories, my DH thinks I'm so weird when I drink this.
1⁄2 ounce freshly squeezed lime juice

8

ounces cola
Fill a collins glass with ice.
Pour in lime juice.
Fill with cola.
Stir.