Chickee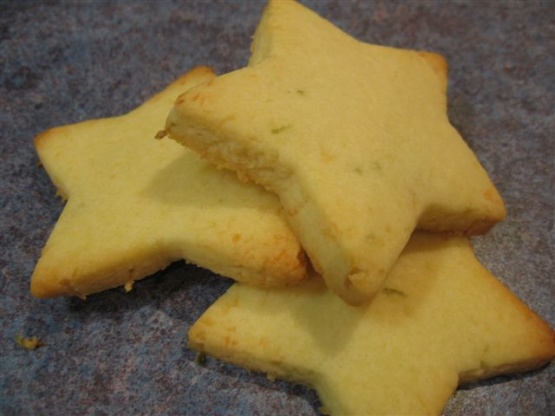 Women's Weekly Quick Mix Biscuits and Slices.

I've never been much for baking shortbread (though I like eating it), so this was a nice change-of-pace for me! Loved the combo of lime & coconut in this version! Simple & easy-to-make, too, although not long-lasting ~ I think, last night, with my guests, they were gone within 30 minutes! Thanks, much, for sharing your recipe! [Made & reviewed as a kidnapped recipe in the Aus/NZ Recipe Swap #16]
Beat butter, sugar, essence and rind in a medium bowl with electric mixer until smooth.
Stir in fours and coconut in two batches; knead lightly.
Roll dough between sheets of baking paper until 4mm thick; cut into 6cm shapes, place 3cm apart on greased oven trays.
Bake in moderate oven 10 minutes or until firm.
Stand 3 minutes before lifting onto wire racks to cool.