Annacia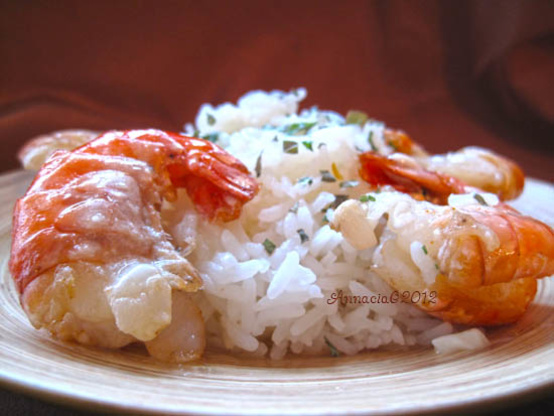 This is from the epicurious website, http://www.epicurious.com/recipes/food/views/Lime-Butter-Sauce-1222197 Gourmet/ July 2006/ Ian Knauer "It takes only 5 minutes to make this fantastic sauce. Once you see how versatile it is -- it works perfectly with the grilled slamon and the grilled corn -- you'll want to make it for a whole host of your summer favorites."

I can't imagine why this hasn't been reviewed before this. Oh my heavens, this is delicious and incredibly easy and quick to make up. I did a taste test after it was fully blended and felt that it didn't need any salt or pepper. The butter was salted and the lime gave it a lovely tang (I squeezed in extra juice but I'm not sure how much more). While it doesn't show much in the photo it sure makes it's self known in taste. I used it with garlic rice and pan seared shrimp in their shells. Simply scrumptious. This would be great on veggies, any fish, chicken and pretty much anything else. It's a keeper. Made for PAC, Spring 2012.
Puree garlic with lime juice, salt, and pepper in a blender until smooth.
With motor running, add melted butter and blend until emulsified, about 30 seconds.
Note: can be made 1 day ahead and chilled, covered, Stir before using.