Lima Bean and Rice Casserole
Rita1652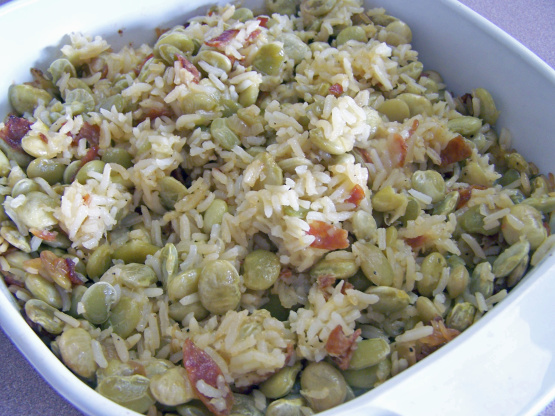 Lima beans, rice, pepperoni, cheese good comfort food.You can make a meal of this or use it as a side. Chorizo would be great in this as well.

I loved this casserole with it's unusual flavor combinations. DH didn't, but we're ignoring him for the moment! (He has veggie issues.) Next time I would probably cut the brown sugar in half, but otherwise just right.
Spray a casserole pan with olive oil.
Preheat oven to 350 degrees.
Saute pepperoni garlic and onions till translucent add sugar till melt.
Add beans and cheese mix together.
season with hot sauce, salt and pepper.
Toss into prepared dish.
Dot with butter, cover and bake 30 minutes.