Lilly's Liver Treats - Canine Cuisine
loof751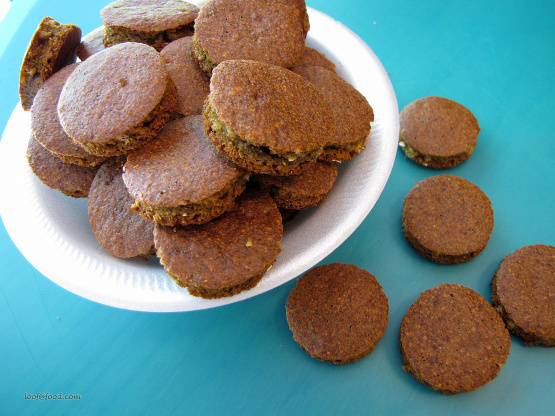 My lovely Boxer, Lilly Belle loves these! Easy to make, they freeze well and they are human quality treats. I got this recipe from one of our local newscasters and adjusted the seasoning for my preference (I mean Lilly's preference...)
Preheat oven to 400°. Prepare an 11x15" baking sheet with cooking spray.
Combine the chicken livers, cornbread mix, the whole egg (including the shell) and seasoning in the bowl of the food processor. Puree until consistency of baby food.
Pour mixture into pan and bake for 30 minutes. Use a fork to prick holes as it puffs during baking time. Remove from oven, reduce heat to 350° and allow mixture to cool to room temperature, about 15 minutes.
Cut treats into preferred uniform shapes, then return to oven and bake and additional 15 minutes. Remove and allow to cool. These also freeze well.