Lilikoi Butter - Passion Fruit
Ambervim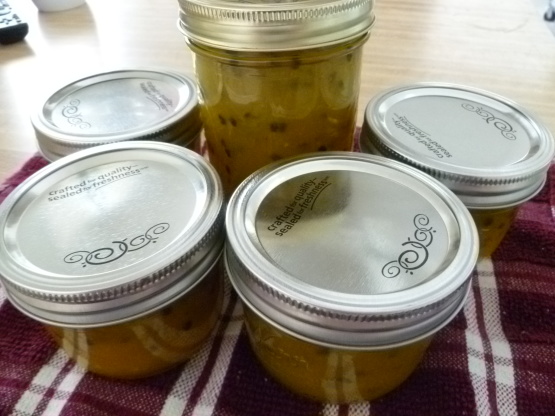 From Nita at Lucky Farm B and B on Kona Coast of the Big Island where I stayed. This same recipe can be done with mango puree and a little lime juice.
Melt butter over medium heat.
Mix eggs, suar and juice in a bowl.
While stirring constantly, slowly add mix to melted butter and bring to a full rolling boil over medium heat. Use only medium heat so eggs don't coddle.
Cook 10-15 minutes to desired consistency.
Jar and refrigerate. OR use standard canning methods.