Lil's Chocolate Cookies (Wheaties)
Ninna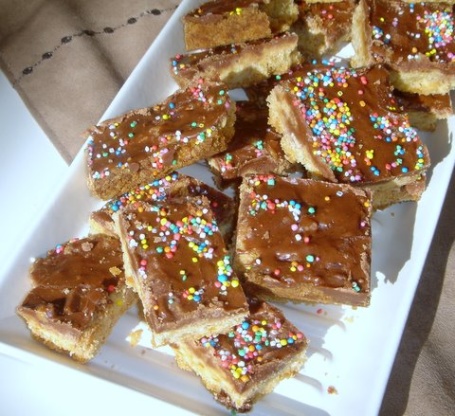 Lil was my dear mum-in-law and she'd make Wheaties for us often when we went to visit. A very easy popular slice.
Mix butter and sugar to a cream, add flour, coconut and Wheaties, this is a very thick mixture.
Press into slab tin and bake 20 mins at 200degC (400degF).
Mix icing ingredients and ice whilst hot and cut into squares.