Lil Pumpkins Soup for Two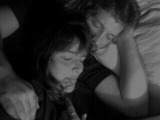 A great way to use up those cute lil pumpkins! Use small to medium sized pumpkins, that will yield you the 1/3 cup total of pumpkin meat and also leave a hearty amount of meat still attached to keep the pumpkins shape. A special thanks to Chef #114027.for helping with this recipe. :)
Directions
Preheat oven to 375°F Coat the inside of the pumpkins with half the melted butter, then sprinkle the inside with salt and pepper. Place on a cookie sheet and bake for 20 minutes.
Saute mixed vegetables in remaining butter for about 5 minutes. Add the broth and cooked rice and bring to a boil. Remove from heat and pour soup into the pumpkins.
Return the filled pumpkins to the oven with the lid on top and bake about 1 hour or until the pumpkin is tender, but not too soft.