Like No Other Zucchini Loaf
ChrisF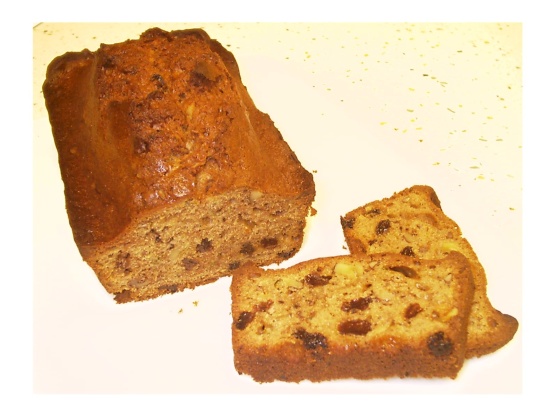 Use up that zucchini!! Nice loaf, and freezes well. Originally from Wayne Schweitzer in Kootenay Country Kitchens Cookbook

Top Review by DP BBQ
We loved this Zucchini loaf, we call it Zucchini cake! my 3 & 5 year old ate it right up and asked for more. I cooked it in a bread pan and bundt cake pan, I am going to try it in muffins next time. My first time making Zucchini bread, my wife usually does the baking, and everyone said it was the best! She took some to work and my Mom took some for a friend!
In a bowl, beat together first 7 ingredients until smooth and well blended.
Sift next 5 dry ingredients together in another bowl.
Beat into batter.
Stir in raisins or walnuts.
Pour into 2 greased 9 x 5 inch loaf pans and bake in 375f degree oven for 1 hour.
Test with toothpick.
Let stand for 10 minutes before removing from pan to cool on rack.