Like Hamburger Helper Cheeseburger Macaroni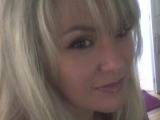 This recipe is a very inexpensive meal that makes super creamy hamburger helper. I like hamburger helper but it always dries out too fast. This recipe doesn't. Even the next day it stays super creamy!
1 lb hamburger, browned
1 cup milk
2 cups water
3 (7 1/4 ounce) packages Kraft macaroni and cheese (for 2 of the macaroni & cheese boxes use only the cheese mix & save the macaroni for soup or somethi)
4 ounces cream cheese, cubed
1⁄2 teaspoon salt, to taste
1⁄4 teaspoon garlic powder (to taste)
Directions
Brown the hamburger in a dutch oven or 12 inch skillet. When browned, drain off fat. Rinse the hamburger, to make it lower in fat, if desired. It doesn't hurt the taste at all.
Add the milk, butter, water, cheese package mixes, and bring to a boil. Once boiling, add macaroni.
Cover and reduce heat to low and simmer for about 7 minutes or until the macaroni is tender.
Add garlic powder and season with salt to your taste.
Add the cubed cream cheese and stir until melted and blended.
Serve immediately. Yummy.
Reviews
Most Helpful
Everyone liked it :)
This was pretty good. I didn't rate it with stars because I don't cook my hamburger helper like the box says and I did this recipe the same as I do with my box stuff. This was better than the box stuff by far. I did add a little Lawrys season salt. My way of seperating the ingredients and cooking them probably makes the outcome different. I do mine like Hamburger Helper My Way explains.
This was easy to make with simple ingredients most people hav around. I thought it was a little lacking in flavor until I realized I had forgotten the garlic powder. The addition of it really did make a difference. I also added just a little pinch of red pepper just because my family likes things a little on the spicy side.