Like Cafe Rio/Coata Vida Cilantro Lime Dressing
I've never actually had this dressing at the restaurant, but my husband has and HE says it tastes very close. The only thing I think I would change is to put the chopped cilantro in AFTER you put this into the blender. This is my version of a copy cat, but I don't know, because I've never had it. Let me know if you think it is close. I came up with this recipe because my husband does not like the cilantro ranch dressing.
Directions
Put all into a blender until slightly thickened.
Reviews
Most Helpful
Substituted honey for sugar and this improved the taste. The shelf life is short. After 24 hours the taste profile changes significantly.
This was really good. I like the texture of the green chili's in this but think the amount of sugar could be reduced a tad. In order to stretch the last little bit to cover a dinner salad for DH and myself I added a dab of sour cream and that was enjoyed as well. Thanks for posting!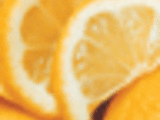 Just like Rio, thanks.