Liisa's Dinner Rolls (ABM)
DeeDee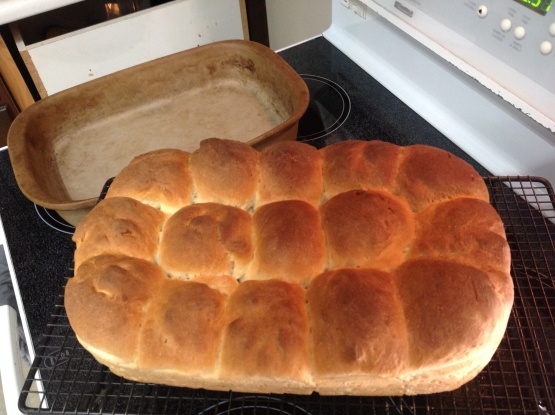 Soft egg dinner roll. These are our families favorites for holiday dinners - but we make them for almost any reason. I've even used this recipe for hamburger buns! They end up being rather large or good size rolls! They freeze well too - if you wrap well. Very tasty!!! You'll probably not switch to another after trying this one! (Cook time does not include the time on bread machine dough cycle).

I see quite a few reviewers eliminating or substituting the powdered milk. The powdered milk is used as a dough "conditioner", not for flavor. Substituting with liquid milk negates its purpose. Liisa, the recipe looks good and I will be making the rolls tonight...will post my review later. UPDATE - These are absolutely the BEST yeast rolls I've tried to date! Perfect texture, slightly sweet and you can actually TASTE the yeast!!! THANK YOU, Liisa!
Place ingredients in order given.
Set bread machine on dough setting.
Once cycle is done-- roll out into 15 balls (mine generally are about golfball size).
Place in greased 9x13 pan.
Let rise until doubled in size in warm place.
Bake in 350 degree oven for 20-25 minutes until golden brown.