Lighter Spicy Garlic Shrimp
2Bleu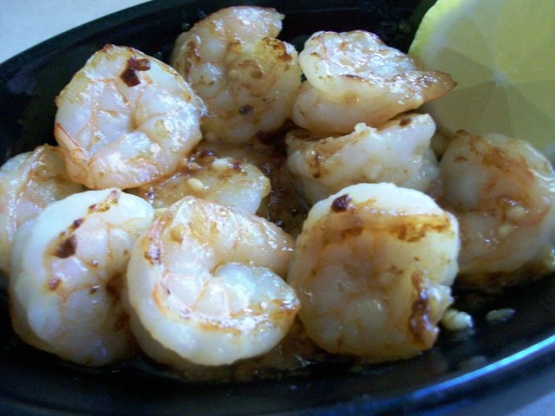 Entered for safe-keeping. From Evelyn Tribole's "More Healthy Homestyle Cooking." For white wine, you may substitute Chablis wine powder with an equal amount of water or chicken broth; I always stock wine powder from spicesetc.com.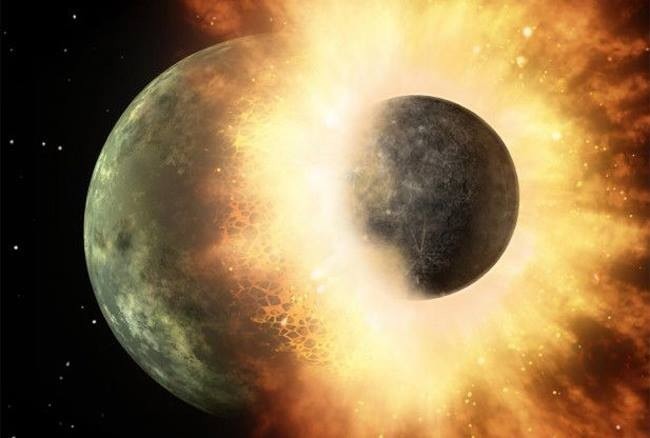 Top Review by 2Bleu
I made a 1 serving batch for an afternoon appetizer. I left out the bell pepper for personal preference. Similar to shrimp scampi, this recipe is low in calories, fast and easy to make, this was a winner. Because of such a small batch, I did have to drizzle in some oil to the pan b/c it dried out of liquid but I did not include that in the rating. It's just for future reference.
In a medium bowl, combine the garlic, wine, broth, oil, salt, and red pepper flakes.
Add the shrimp and toss to coat. Set aside to marinate for 5 minutes.
Coat a large nonstick skillet with nonstick spray and warm over medium-high heat.
Add the bell pepper to the skillet and cook for 1 minute to soften slightly.
Add the shrimp and all but 1 tablespoon of the marinade. Cook for 2 minutes, or until the shrimp turn pink on the bottom.
Turn the shrimp over and cook for 1-2 minutes longer, or until the shrimp are opaque.
In a cup, dissolve the cornstarch in the remaining 1 tablespoon of marinade.
Push the shrimp to the side of the pan and stir the cornstarch into the sauce in the center of the pan. Cook for 1 minutes, or until the sauce is slightly thickened.
Mix the sauce with the shrimp and serve immediately.