Lighter, but Scrumptious Oatmeal Raisin Muffins :)
Prep 15 mins
Cook 15 mins
Rise well, beautiful color.. Healthy, Low fat, but sooo good... Oatmeal Raisin cookie meets muffin..yum.! What more could you ask for? These muffins are wonderfully moist..versatile as well! Go ahead and replace the applesauce with banana for a change... its GREAT! Do try? Feedback appreciated.
Directions
Preheat oven to 375 degrees Fahrenheit.
Spray 12 cup muffin pan.
Combine oats and milk in a small bowl, let stand.
Sift together the flours and all dry ingredients.
Mix together the egg, sugar, applesauce, and vanilla.
Mix the oats and milk mixture into the egg mixture.
Fold in the dry ingredients.
Fold in raisins.
Transfer into prepared pan.
Bake 15 to 20 minutes for muffin tin.
Take out, ENJOY!
Most Helpful
Fantastic Muffins! Best ever... with a few tweaks: I added nutmeg and walnuts. I used half brown sugar, and half white. All whole wheat flour. For extra moistness, I used 3/4 cup milk and the other 1/4 cup low fat sour cream.
Wow, these were so good! I doubled the vanilla and cinnamon, and added a bit of nutmeg and they turned out delicious. They also had the perfect amount of sweetness. Love them. Thanks for this recipe! *Update - I've made these a bunch of times already, and most recently I added fresh raspberries instead of raisins. Absolutely delicious!!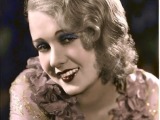 This recipe is phenomenal, the only thing I did different is I used low fat greek yogurt instead of the applesauce...low fat, low sugar and I really like the moistness that using the greek yogurt brings. This is a great recipe! You have to shhhh, don't tell anyone it's healthy.