Tisme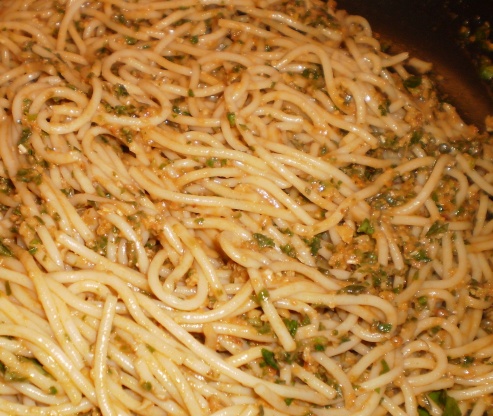 Not low fat, but at least a little lighter. Use it stirred through pasta, added to a pasta sauce or top a chicken or fish fillet with it.

Top Review by Tisme
This is a really great recipe!
So easy to make and follow the directions, and although a liitle different to the normal pesto, it has wonderful flavours.
DH and I enjoyed this pesto with leftover spaghetti we had and we both loved it. DH topped his spaghetti pesto with some mushoroom's extra parmesan and pine nuts and he really loved it.
Served with garlic bread this made for a delightful evening meal.
Thanks Jan for a really fantastic meal we will certainly be enjoying again.
Blend all the ingredients until you reach desired consistency-a chunky pesto or a smooth creamy one (you decide!) Use straight away or freeze.