Lighter Bake Oatmeal Chocolate Chip Raisin Cookies
Rita1652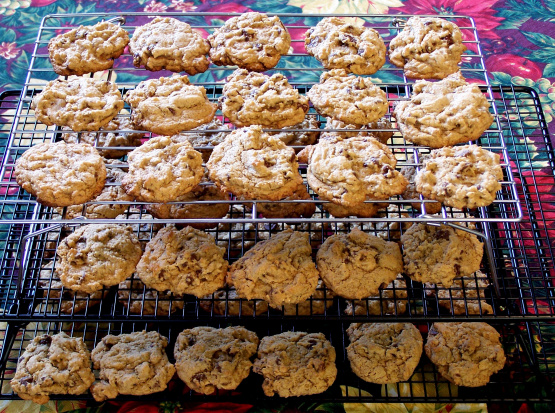 Using sunsweet makes this Lower in fat because it replaces butter, margarine, oil and shortening with a fruit based replacement. Lighter Bake is naturally 100% fat and cholesterol free and is excellent in your heart healthy recipes.
Preheat oven to 375 degrees.
Spray baking sheets lightly with Pam (or use baking parchment paper to avoid any need to prepare pans); set aside.
In mixing bowl, beat together sugars, Lighter Bake, egg and vanilla.
In another bowl, combine flour, baking soda, cinnamon, baking powder and salt.
Stir into Lighter Bake mixture.
Stir in oats and raisins.
Drop by rounded spoonfuls onto prepared baking sheets.
Bake 10 minutes or until edges begin to brown.
Cool on racks.
Enjoy GUILT FREE!