3 Reviews
Most Helpful
Newest
Highest Rating
This is a wonderful sauce! I didn't miss the fats at all. The parmesan gave the sauce great texture, and I added a little more. I put this over some chicken roll-ups to which I'd added spinach. Very, very good. Thank you Nif for another wonderful recipe! Made for Chef's Pick at one of KK's forums.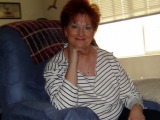 Using a combination of the other reviewer and the chef;s suggestions, I used this to make a chicken alfredo pizza (sauce, italian herb chicken in thin strips, a sprinkkle of mozzarella, topped with basil and a bit of parmesan after baking). This was delicious and fits right into our trying to be healthier lifestyle! Thanks for posting! made for PRMR tag game December 2009.
I omitted the nutmeg and salt. It was very easy to do. And the addition of parmesan cheese gives a great taste to it. I used the sauce to top a pizza and then added sliced mushrooms, shrimps cooked in garlic butter and then cheese of course. Yummy! Thanks Nif :) Made for TYM tag game
Lightened up Bechamel Sauce - 2 Ww Pts.