Light South-East Asian Zucchini Bake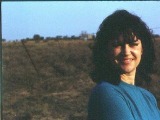 1 lb zucchini, coarsely grated (weighed after cleaning, about 4 x 6-inch large baby zucchini)
1 medium onion, coarsely grated
Directions
Set oven at 325 deg F and grease an oven dish, pref. round and deep, like a souffle dish.
Reviews
Most Helpful
Maybe I'm blind, but to me, something seems to be missing from this recipe.
I had a bumper crop this year and instead of sneaking them into cars with unlocked doors and leaving them on front porches at midnight I can now use them myself. does this recipe freeze well????
While we liked this, it didnt work out terribly well for us. Did have a problem in that the directions dont mention what to do with onion and spice mixture once they are cooked. (Surprised the previous reviewer didnt mention this point). So I added it to the grated zucchini and continued from there. Despite following instructions, whisking eggwhites etc, my dish didnt rise particularly well, I didnt end up with anything souffle-like. The final dish was pleasant and tasty though, made a good side-dish, I would be prepared to try it again. Thank you for posting.