Prep 10 mins
Cook 3 hrs 40 mins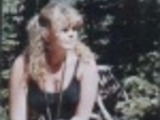 Posted from "Electric Bread"
Directions
Load ingredients in the order give.
Bake with regular, rapid or delayed time bake cycle.
Most Helpful
Just wanted to let you know that my family and I really enjoyed this bread, I only wish it made a larger loaf. Do you know if it makes a 2lb loaf, I have a large family and 1lb just doesn't cut it
This bread has great flavor and texture. We substituted millet and flax seed for the caraway seeds.
This bread is very good.Very small loaf but it was enjoyed at mealtime. Very light,thanks for posting.