Food.com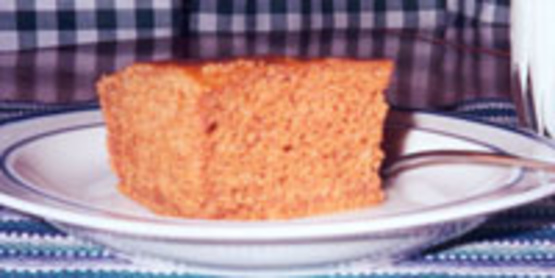 I made this cake for the Alphabet Soup game. It's a good moist cake, especially considering that it's very low- fat. I baked it in a 13 x 9 inch pan, so I had to add 10 minutes on to the cooking time. I served it with a dollop of Lite Cool Whip on top. I think might add some chopped nuts to the batter the next time I make it.
Beat all ingredients till smooth, pour into a 8x14 pan.
Bake 350 for 25-30 minutes.
Put a dab of dream whip on each piece of cake when serving.