Light Pasta and Cheese Sauce
Luschka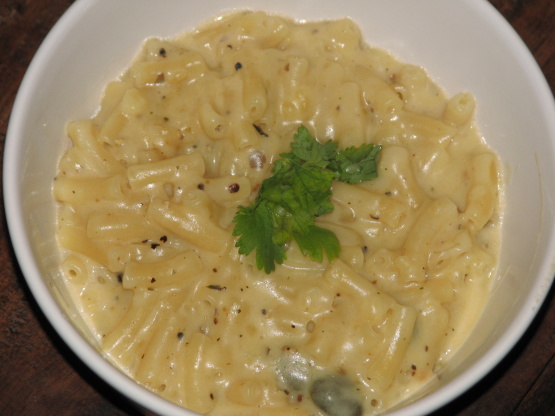 This is a lighter, quick and easy version of normal pasta with cheese sauce and tastes just as good.

DE-LI-CIOUS!!! I'm visiting my mom for the holidays and she loved it! Her friend was over and she was making her a plate of something else, but her friend tasted the pasta and decided that would be her meal as well :) Those are some tough critics!

Didn't have an electric mixer, so I used a blender instead. The sauce never thickened before adding the cheese in, so when it started to boil I figured that was time and it turned out wonderful.
Cook pasta as directed; drain well.
Mix milk, flour and chicken broth in electric mixer.
Cook in a pan, stirring constantly, until the mixture thickens. Then add in the cheese; stir constantly until cheese melts.
Add the sauce to pasta and serve immediately.