Prep 10 mins
Cook 25 mins

I found this in one of my low-carb cookbooks...
Make and share this Light Lemon Cauliflower recipe from Food.com.
Directions
Place 1 tlbs parsley, lemon peed and about 1 inch of water in a large saucepan.
Place cauliflower in steamer basket and place in saucepan.
Bring water to a boil over medium heat.
Cover and steam 14 to 16 minutes or until cauliflower is crisp-tender.
Remove to large bowl; keep warm.
Reserve 1/2 cup hot liquid.
Heat margarine (or butter) in small saucepan over medium heat.
Add garlic; cook and stir 2 to 4 minutes or until soft.
Stir in lemon juice and reserved liquid.
Spoon lemon sauce over cauliflower.
Sprinkle with remaining 3 tbls parsley and cheese before serving .
Garnish with lemon slices, if desired.
Reviews
Most Helpful
Simple, healthy and yummy! I love the combination of lemon, garlic, parmesan. It's a great way to cook cauliflower. Thank you!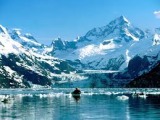 What a great recipe to showcase cauliflower! Lemon, garlic, parsley, and Parmesan compliment it. Made as posted except I put all the parsley in with the water. The sauce is not thick but there to spoon onto plate.

This was really a yummy side with tonight's meatloaf. I had to use frozen cauliflower but it worked well, it just didn't take as long to cook. I added some extra lemon because it's one of my favorite things. The parsley was fresh out of the yard and even DH enjoyed it. :D