Light & Heavenly Tiramisu
Mandy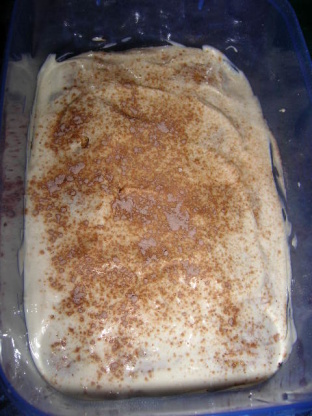 This is my low fat version of an Italian classic, super simple to put together but tastes divine! Cooking time is refrigeration time

Very good. Made exactly as directed.
Combine coffee and 1/4 cup Kahlua or Tia Maria. Dip 1/3 sponge fingers into this and arrange in a single layer in a 20cm square casserole dish.
Beat cream cheese, sugar & remaining liqueur together until well combined. Gradually fold in the custard & cream.
Spread a third of the cream cheese mixture over the sponge fingers. Repeat layers twice more finishing with cream cheese mixture.
Dust with cocoa. Refrigerate overnight to become firm and allow flavours to develop.
Cut into squares to serve.