Light Double Chocolate Chip Brownies
seesko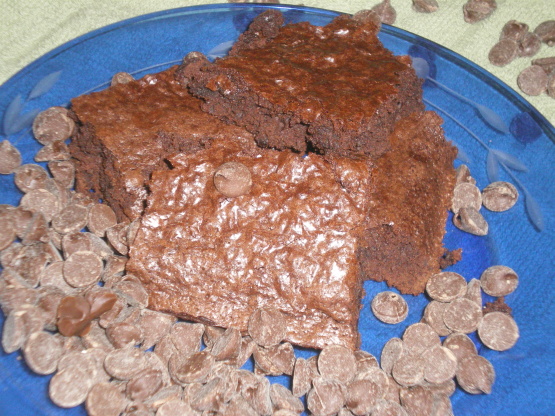 These are very good and lower in fat and calories than regular brownies.
Heat 1 cup chips, sugar, applesauce and margarine in a heavy saucepan over low heat; stir until smooth.
Remove from heat and cool slightly.
Stir in egg whites.
Combine flour, baking soda and salt and stir into chocolate mixture.
Stir in vanilla and remaining morsels and nuts.
Spread into greased 13 x 9 inch pan.
Bake at 375 degrees for 16- 20 minutes or until just set.
Cool in pan on a wire rack and cut into bars.