Light Chocolate Carrot Cake
David04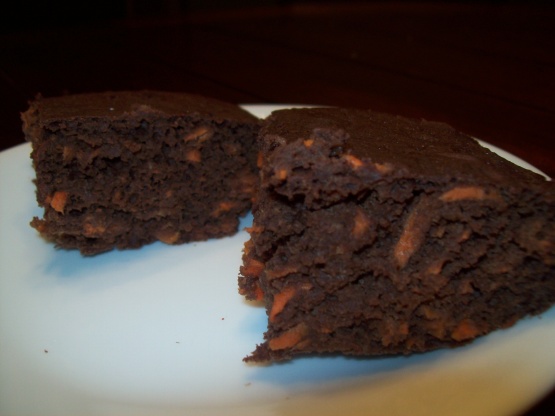 A healthy Chocolate Carrot cake for the family to enjoy.
Preheat oven to 350°
Coat a 9x9 inch square pan with cooking spray.
Mix 1/4 cup cocoa, flour and baking powder in a bowl.
Stir in shredded carrots and Splenda.
In a separate small bowl, mix the applesauce, milk, egg whites, 2 tbsp cocoa, and vanilla.
Beat lightly with a fork and add to the dry ingredients.Mix until just blended.
Pour the batter into the pan and bake for 20-25 minutes.
Let cool and serve.