Light Buttermilk Ranch Dressing
JustJanS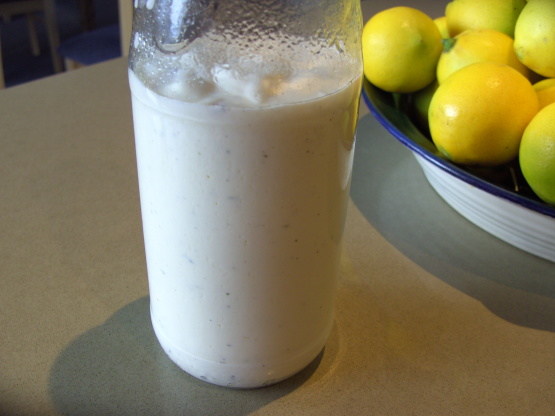 This is how I like to make my ranch from a mix packet - lightened up, but still quite yummy. If you really want to pack a punch, put in 2T of blue cheese crumbles.

Yummo thanks JB. I had one sachet of Ranch Dressing mix left from a number Mummamills brought home for me from the US I like to enjoy them when I use them and this dressing was just wonderful thank you. Our sour cream is REALLY thick, so I needed to add in a little more buttermilk to get the right consistency.
Whisk together the sour cream and mayo. Add buttermilk and whisk together. Add ranch dressing mix and whisk until combined.
Pour it in a jar, tighten the lid, and place in the fridge for about an hour or more to thicken.