Light Buffalo Chicken Salad
2Bleu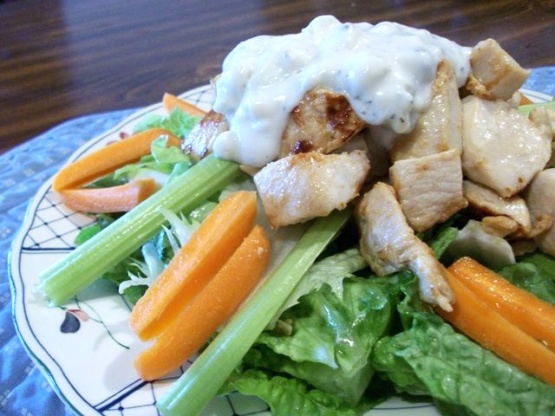 Light, and very yummy! Slightly adapted from an Ellie Krieger recipe from Healthy Appetite on the Food Network.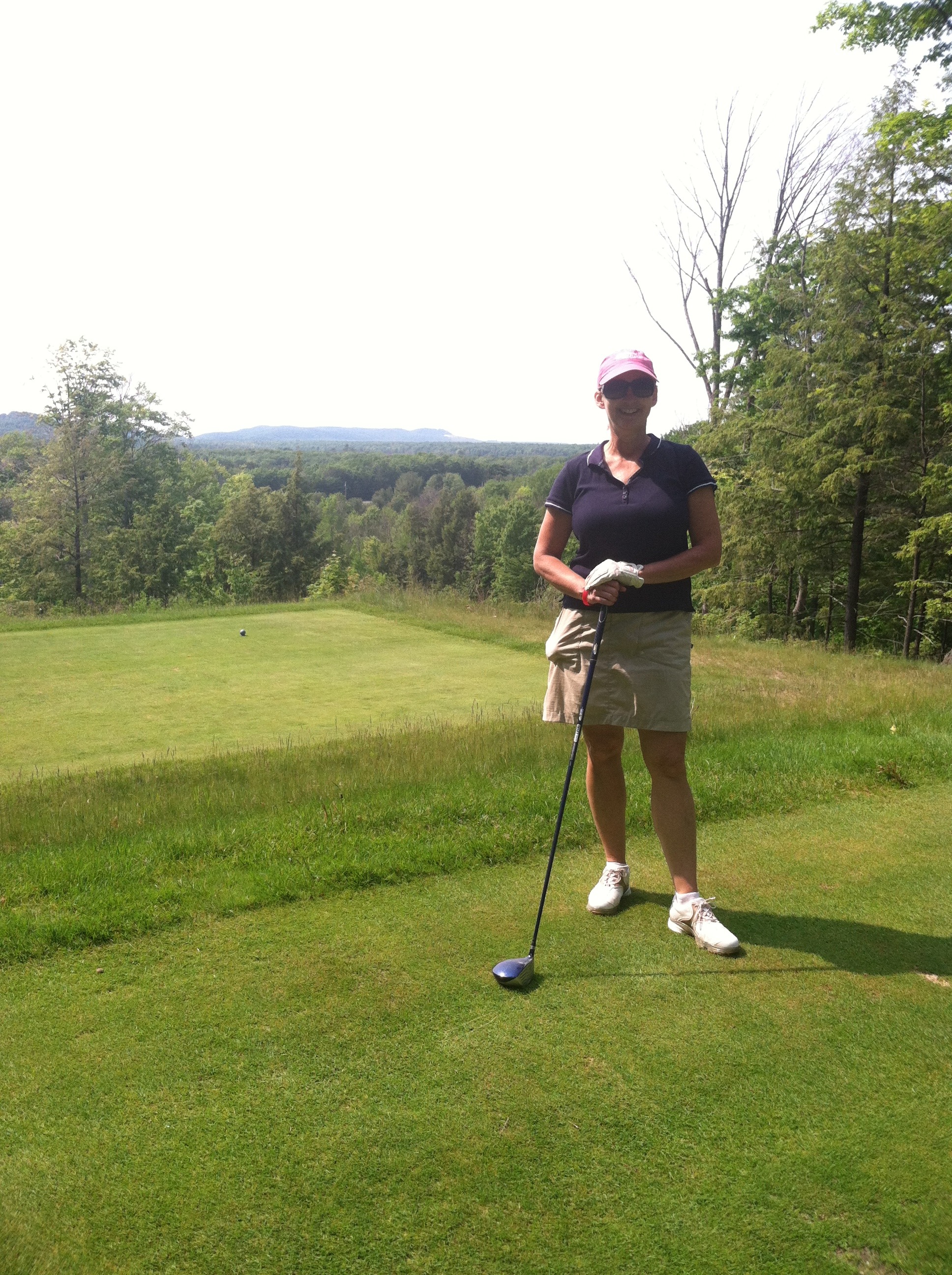 Healthy goodness. I really loved the flavor combinations in this healthy dinner salad. The hot sauce (I used Frank's) played nicely off of the creamy/cool salad dressing. I used feta instead of blue cheese (due to an allery). Delicious, easy and healthy. Love it!
Fold one sheet of paper towel into quarters and place on a small plate. Spoon yogurt onto paper towel and refrigerate for about 20 minutes. This will allow it to drain and thicken.
Whisk buttermilk, thickened yogurt and mayonnaise until smooth. Add vinegar and sugar and combine well. Stir in blue cheese and pepper, to taste.
Combine hot sauce and oil. Add chicken and coat well. Barbecue chicken until cooked through. Cut chicken into bite size pieces for the salad.
Place salad ingredients on plates. Top with dressing and chicken. Serve with extra hot sauce, if desired.