Light Beef Consommé With Diced Vegetables
RalMiska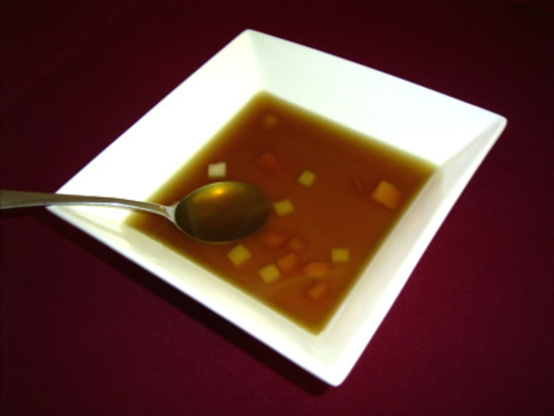 I made this for my girlfriend and I, for Valentine's Day 2007. It's very easy to make, has a gentle, delicate flavour, and is the perfect way to start of a hearty meal.
Bring the beef stock to a rolling boil.
Wrap all of the herbs, including the garlic, in a piece of cloth, tie it with a piece of string, and add it to the broth.
Simmer for a few hours, tasting regularly. Do not let the broth boil.
Once you feel that the flavour of the herbs have infused sufficiently into the broth, remove the boquet garni, and add your diced vegetables.
Simmer until the vegetables are tender.