Light-As-A-Feather Dumplings (For Soup or Stews)
Nimz1466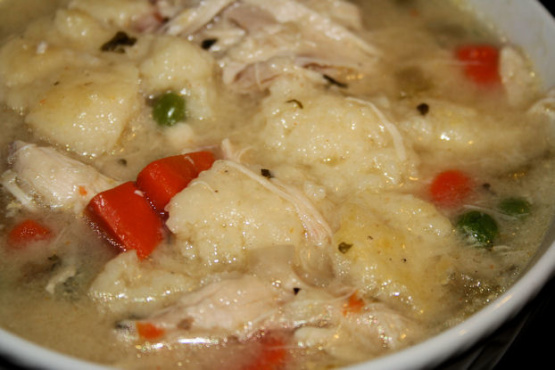 You can add in some cayenne pepper and garlic powder to the dumplings also if desired, these will really expand when cooking so use only a teaspoonful of batter! Servings is only estimated.
In a bowl sift together the flour, salt, black pepper (if using) and baking powder.
In another bowl mix the egg with melted butter; add to the dry ingredients with enough milk to make a semi-stiff batter (do not over-mix, you might use a little more than 2/3 cup milk).
Drop by a teaspoon into simmering soup or stew.
Cook covered for about 18-20 minutes and NO PEEKING for the first 10 minutes.