Light and Soft Dinner Rolls (abm)
Pixie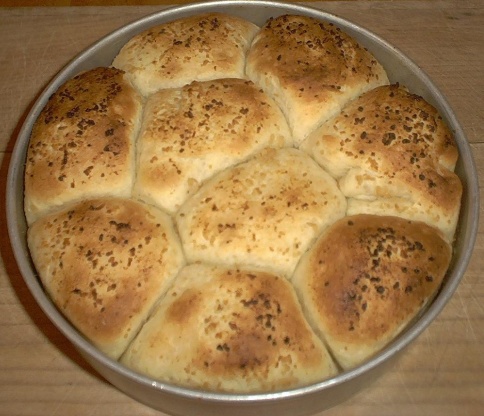 This makes fairly large rolls that can be served with dinner or as sandwiches. Easy recipe and leftover rolls can be frozen for later use.

The dough was wonderful to work with. I followed the directions. I was only able to fit 15 rolls in my 9" x 13" pan so I baked off the additional 3 rolls in muffin tins. Great rolls, thanks for posting the recipe.
Add all ingredients EXCEPT melted butter to bread machine in order as directed by manufacturer.
Set for dough cycle.
Check dough after a few minutes and if needed add a little more milk or water to make a smooth dough.
When dough cycle is complete, remove dough, punch down and let rest for ten minutes.
Lightly grease 13 x 9 glass baking dish.
Divide dough into 18 pieces and place in pan.
Dough will be sticky, so don't try to roll smooth balls.
The rolls will smooth out when they rise and are baked.
Let rise in warm place for 30 to 40 minutes until doubled.
Drizzle melted butter over top of rolls and bake at 400° for 10 to 15 minutes until golden brown.